What can you provide via WISECP?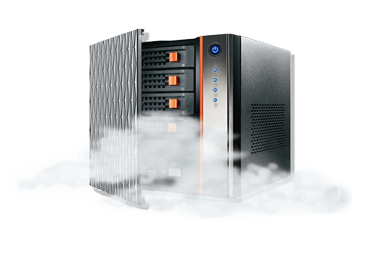 Web Hosting / Reseller Services
With Advanced Api, you can add as many shared hosting servers as you want. You can offer fully automated Hosting + Reseller sales and service.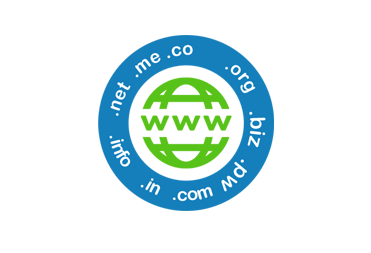 Domain Name Registration Services
On the Advanced domain API, you can provide online domain name registration service. Your customers can easily provide all domain transactions instantly via the customer panel.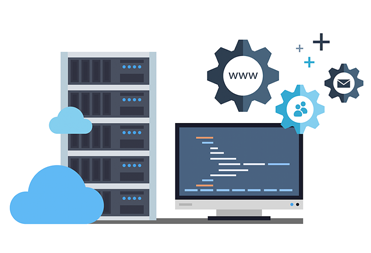 Dedicated / Virtual Server Services
Through the server sales module, you can make stock/non stock-dedicated and virtual server sales. Please review the demos for details.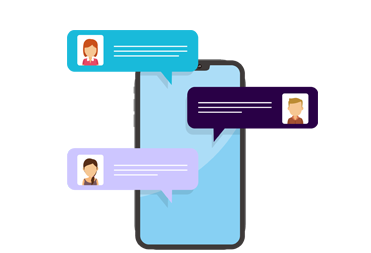 International Bulk SMS Services
With the Sitemio API, you can provide international bulk SMS service via the customer panel. You can even offer yourself a dedicated API service. Contact us for details.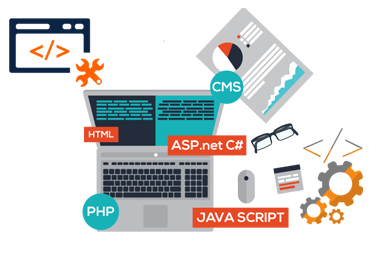 Script/Software Services
You can sell or rent all your software via WISECP. WISECP generates an automatic license code for the software you add. In this case, you can remotely suspend, set the service end time and display the license warning.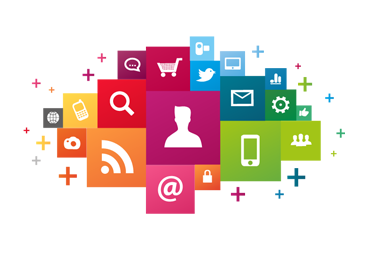 Unlimited Product and Service
By adding any kind of product and service group you want, you can provide sales and management as periodic or one time. Examples include SEO Packages, SSL Sales, Social Media Packages, Product Licenses, and all other products and services.
We Thought of Every Detail!
Open up to International Markets!
WISECP has superior features and equipment so you can trade easily on international market. Sell instantly all over the world with a few clicks.
Advanced Product / Service Management
You can add all your products and services to your web site, you can make sales, management and follow-up easily in whatever sector and category you are in.
Customer Management
Analyze your one-click customers, view all products and services, trade volumes and bills. Provide management and control of your customers.
Accounting and Billing
Easily track, manage and control all your financial transactions with accounting, invoicing and cash management.
Customer Support System
Stay connected with your customers at all times with a specially developed intelligent support system and knowledge base.
Developable Theme and Module
With open source theme and module structure you can develop it as you like and design your look.
Impressive, Remarkable Design
Your visitors will walk around your website in a comfortable, easy and understandable way. Your website will look professional and impressive.
GDPR Compatibility
WISECP has necessary equipment for compliance with the (EU General Data Protection Regulation – GDPR)
Smart Administration Panel
There is a new generation, intelligent and sophisticated, mobile-friendly administration panel that you can easily and quickly out your transactions with.
Ultra Security and Protection
WISECP has passed all the security tests successfully and is also immunity against malicious initiatives. It is constantly subject to safety testing.
Two-factor Verification
Require the user to define the verification code that is sent via SMS in the login process. (In user and administrator logon processes.)
Location Verification
User location information in the logon process if different, lock the account and force verification. (In user and administrator logon processes.)
Hosting / Server Automation and Management
With the hosting automation system, you can easily sell web hosting and server through your website, manage and follow it.
Domain Name Automation and Management
You can provide online domain name registration and domain name management services, and you can provide fast and reliable domain name registration services to your customers.
All Products and Services in One Basket!
Customers can purchase more than one product service at a time, with a place order and payment.
SMS Sales and SMS Panel
You can provide international sms service to your customers. Moreover, they can easily use this over the customer panel. With the most affordable prices with Sitemio Api.
Various Payment Methods
Paypal, Bank Transfer, Account Credit and many payment methods are supported as standard. For more information, please visit the "Integrations" page.
Advanced Dealership System
You can give discounts for all your products and services, give dealerships, and increase your sales. Dealer discounts are automatically reflected at the ordering stage.
Coupons and Promotions
You can create discount coupons at your discretion and make them available for ordering.
Advanced Language Management
You can add as many languages as you like to your website. You can export the language you have added in Excel format, you can import it again after editing it. (Easy translation.)
Find and Replace in Languages
Find and edit any words or phrases you want to change on the system by searching.
Automatic Location Detection
WISECP automatically detects your location at the first entrance and activates the appropriate language and currency. The visitor can later change the language and currency depending on the request.
150+ Ready Currencies!
150+ ready currencies are available on the system. It is enough to activate only the currency you want to use.
Automated Currency Adaptation
WISECP automatically finds and defines exchange rates for other active currencies based on your local currency. You do not have to do extra processing.
Unlimited Color
You can define specific parts of your website to be compatible with your corporate colors.
Two Different Design
Two different designs are available as Agency and Corporate. You can choose from the control Panel on demand.
Manager/Staff Management
You can save all of your employees to the system by specifying the permissions you want. Your employees can make transactions on the basis of their authority.
Transaction Log Feature
Processes that all customers perform on the system are automatically saved.
Ultra Speed and Performance
With advanced cache memory feature, SQL queries no longer exist at all! Your site opens like a jet and saves your server resources.
Fraud Control
E-mail and gsm number verification can be done after the new customer is registered. If your customer does not verify, he can not do anything.
Manageable Notice Templates
You can edit and manage all email and sms notifications sent to customers and staff.
Send Bulk E-Mail and SMS.
You can send bulk e-mails and sms to customers and staff. Campaign announcements and announcements can be made.
Page Management
You can add and manage as many pages as you want on your web site.
News and Announcement Management
You can broadcast news and announcements on your website. You can also ensure that the news and announcements you want appear only in the customer panel.
Blog (Article) Management
You can publish and manage categorized articles for your blog on your website. You can also define the comment feature.
Reference Management
You can categorize and publish your references on your website.
Menu Management
You can easily manage your website top menu / submenu / sidebar by simply dragging and dropping it.
Slider Management
You can manage the visual transitions found on the homepage of your website as you like.
Customer Feedback
You can publish and manage the opinions of your customers in the homepage of your website.
Contact Form Messages
Your visitors can send you a message via the contact form on the contact page of your website. These messages are displayed in your administration panel and you are notified.
Outstanding SEO Adaptation and Features
Automatic sitemap feature + meta management for all pages + Seo friendly URL features, always be ahead of your competitors, quickly rise!
Theme Management
Define the website and management panel colors according to your own enterprise. Show / hide / sort the items you want on your homepage.
Manage Customer Information
You can enforce the information fields you want for standard account information, prevent editing, and add as many custom fields as you like.
Header Background Management
You can optionally change the header background of all page structures.
OnlyPanel Features
You can only use WISECP as a panel so you have an external automation system running in the background of your current site.
Maintenance Mode
If you are going to do a job on your site, you can turn off the system to visitors and customers and post maintenance messages.
Reminder
You won't forget anything now. With the the Reminder module available in WISECP, you can define reminders as mail or SMS, either one time or periodically.
Task Planner
You can create a work order for any customer through the Task planner by selecting staff or department. You can define start and end dates and many information for the job order you will create.
In order to understand the WISECP in the best way,
we recommend that you thoroughly inspect and try the system for the smallest detail.
You can try WISECP for 7 days at no cost.
No need to enter credit card information. Just download it with just a few clicks. If you are satisfied, continue to use it.